EMS voted Irish Employment Disputes firm of the Year by Worldwide Financial Advisor Magazine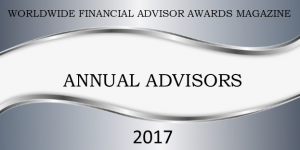 The Worldwide Financial Advisor Awards publishes magazines reporting on legal advisory and consulting firms all over the world,  selecting the best professional & financial institutions from around the world and showcasing their work ethic and skills within their area of expertise.
The Worldwide Financial Advisor Awards has an audience of public and private companies, many of them across the world are listed as the top law firms, private equity companies, investment officers, financiers and entrepreneurs, some are also listed on stock exchanges.
The Annual Advisers Awards  provides our global readership with a comprehensive guide to those firms that are noted for demonstrating a consistently high level of ability. Erwin Mediation Services has been selected as the Worldwide Financial Advisor Awards firm of the Year of Employment Dispute Resolution in Ireland for 2017.