EMS voted Commercial Mediation Service Provider of the Year in Ireland by Corporate INTL Magazine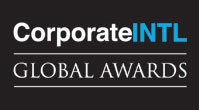 Corporate INTL's annual awards mark excellence for the world's leading advisers and financiers in an array of countries and continents.The awards commemorate those who have been successful over the past 12 months and who have shown excellence not only in expertise but in service.
Corporate International undertake detailed independent research to create a shortlist of up to 5 potential winners in each category. The shortlisted parties are then carefully scrutinized, focusing on service type, service range, business type, geographical location, how the business operates and the expertise each team can offer to companies that either trade or may want to trade in their chosen jurisdiction.
The shortlisted firms are then reviewed by an independent awards panel in each country with the eventual winners chosen by that independent panel.
The Corporate International Global Awards therefore promote leading firms in their chosen specialisms throughout the world. As Corporate INTL magazine is read by business leaders, investors and advisers globally it's a huge accolade for those firms that are awarded as winners in their specific categories. Once the winners have been announced and each team has received notice of their award win, a special publication is launched to commemorate the awards and to announce the winners globally.
Karen Erwin, founder and principal of Erwin Mediation commented: ' We are delighted to be recognised by Corporate INTL once again for the outstanding work that we do in mediation in Ireland. We look forward to continuing to provide our clients with the best possible service in 2018 and beyond.'