EMS Awarded Excellence in Employment Mediation Services by Corporate LiveWire Magazine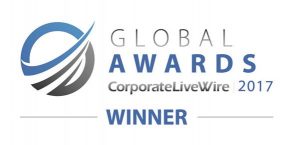 Erwin Mediation Services is the recipient of the Award for Excellence in Employment Mediation Services 2017 announced by Corporate LiveWire Magazine today in London at their Global Awards ceremony.
The Corporate LiveWire Global Awards celebrate the achievements of the most outstanding individuals, companies and organisations in the business community over the last 12 months.
Rising business trends in 2017 including the rise of crowdfunding and the importance of content marketing and SEO have been highlighted in the awards guide and have played a substantial part in business growth around the world.
The judges focused on each winner to recognise determination to overcome challenges and create a successful industry. Corporate LiveWire is delighted to have worked with winners in the 2017 Global Awards.
Jake Powers, Director of the 2017 Global Awards Guide commented on their win: "The Corporate LiveWire winners have proven to be of high calibre, showing a strong motivation to achieve fantastic results within their sector. We look forward to working with them throughout 2017."
As with all of the Corporate LiveWire Award winners, each individual and company had been set under great scrutiny by the judging team setting its sights firmly on the most client-focused and dedicated teams and individuals.The judging panel for the Global awards included Maxim Behar (Founder of M3 Communication Inc), Emma – Jane Packe (Managing Director at the Supper Club), Urs Haeusler (DealMarket)  and Osmaan Mahmood  (Founder and CEO of Fenice Media Ltd), as well as the in-house team at Corporate LiveWire.