Erwin Mediation Services wins International Mediation Award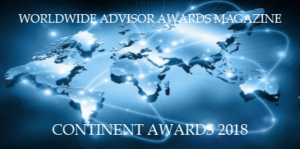 Worldwide Financial Advisor Magazine Continental Awards 2018  – Mediation Law Firm of the Year – Ireland
 The Worldwide Financial Advisor Awards Magazine Continental Awards 2018 recognise a select number of leading professional firms, across the globe, for their individual areas of specialisation, within their geographical location.
These awards recognise and salute the organisations & advisers that have performed to exceptional levels during the most difficult period that the global economy has experienced for decades.
The nominees are selected based on a poll of the readership who select those that they believe are the leading professional firms, within the various areas of specialisation, across the various geographical regions.
We are pleased to announce that Erwin Mediation Services has been selected  as the winner of the Mediation Law Firm of the Year – Ireland 2018. We are delighted to receive this award and to be recognised by our peers.